Breuners Arizona to close
Breuners Arizona is closing all four of its stores after 40 years in business, including its free-standing Kids Rooms by Breuners youth store.
CEO Mary Ann Levitt said the retailer received an unsolicited offer that "was so good we couldn't turn it down," from Scottsdale Healthcare for the flagship location.
The property includes a 120,000-square-foot showroom and warehouse at 1776 N. Scottsdale Road, and also adjacent land where the company operates the 10,000-square-foot youth store.
"Because (the flagship store) was so central to what we are, we decided to close the other stores around it," Levitt said. The company's 30,000-square-foot showroom in Glendale, Ariz., and 13,000-square-foot store in Prescott, Ariz., also will close.
Daniel Lynch Sales will run the closing sale, which is expected to last two to three months.
Levitt would not provide sales projections or results for last year. She said the business has remained profitable and that sales were "OK" last year, but down from the year before.
Furniture/Today estimated Breuners Arizona sales at between $15 million and $19.9 million in 2005.
The business was started by Levitt's father, Norman Levitt, 40 years ago as Mayo's Home Furnishings. Levitt later sold the operation to the former retail company Breuners, then bought it back in 1992. That's when Mary Ann Levitt took over as CEO.
Levitt, who was the National Home Furnishings Assn.'s president in 2003, said the closing has nothing to do with the business climate.
"It's been a profitable business for the family all these years," she said. She added that she was saddened to be leaving the furniture industry, but could return at some point.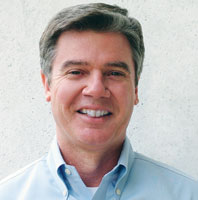 Clint Engel
|
Senior Retail Editor, Furniture Today
cengel@furnituretoday.com
Related Content By Author
Westwood Design finishes draw attention to nursery furniture

More Videos