Dorel Juvenile Group growing up strong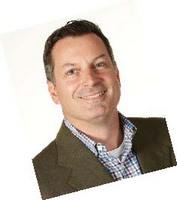 Paul Powers, President and CEO, Dorel Juvenile Group
A veteran of the consumer products industry,
Dorel Juvenile Group
President and CEO Paul Powers knows the influence of the consumer. After a 20-year career that began as a buyer for a major children's retailer, Powers specifically recognizes the clout of one group in particular—moms.
"After running several consumer related businesses, I recently joined Dorel, largely because I really liked the idea of being involved with a highly engaged consumer—moms—and with products that can have such an impact," he said.

BUILDING BUSINESS
Powers, who's been at the helm of Dorel Juvenile Group for a year now, has already seen a good deal of growth within the company. Most recently, the juvenile division—which owns a number of highly-respected juvenile brands, such as Safety 1st, Maxi-Cosi, Quinny, Cosco and Eddie Bauer, among others—posted a 5.5 % increase in sales during the first quarter of 2014, bringing total sales to $269.2 million.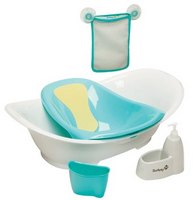 Safety 1st Custom Care Modular Bathing Solution,
"This is a really exciting time to be in consumer products because of the opportunities in an incredibly dynamic environment," he said. "It gives us so many opportunities to improve our business by adding value at many different stages."
Powers and Dorel have chosen to build the business carefully, taking a strategic and thoughtful approach by introducing fewer products at a time. The effort is two-fold—providing the time to create a higher level of quality and innovation, while giving the company the ability to perform market research that informs how well products will be received by consumers.
"It's really about focus and making sure that the products we launch are grounded in real consumer insights, and are executed really well," Powers said. "This ensures that the mom will have a great experience with the product, and that we will experience strong sales."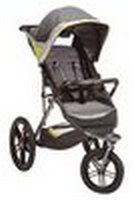 Eddie Bauer Endurance Jogging Stroller.

KNOWING CONSUMERS
Dorel has made a concerted effort over the past few years to utilize new technology to connect with consumers. The company's brands have an active social media presence, and the Dorel Juvenile Group website offers informational videos and a parent's panel that allows parents and caregivers to review products and share experiences.
"Digital technologies have opened up new information channels, and consumers have more ways than ever to learn about and share thoughts on products that they shop for and purchase," Powers said. "So a highly engaged new mom, who has lots of questions but also has grown up with a mobile device and on social media, will navigate through her decision making process in a very different way than moms did even five years ago."
Powers said the company's dedication to expanding its digital efforts and focus on knowing and interacting with parents plays into its overall strategy for success.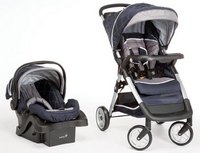 Safety 1st Lift LX travel system
"We want to be known as the most innovative and consumer-focused juvenile company in the industry, with relevant and meaningful brands," Powers said. "We will know our consumers more deeply, and align our brand portfolio against several key consumer segments. That will allow us to create and market great products and experiences to our consumer through our brands. That is also what our retail partners expect from us."

BRIGHT FUTURE
With a successful year under his belt, Powers said he is excited for the future of Dorel Juvenile Group. The company's brands introduced new products this spring, with more on the way for the fall.
Though building the Dorel brand and engaging consumers has been Powers' main priority since coming on board last year, he also has found a great sense of satisfaction from the relationships he has built with his colleagues.
"Most of all, I really like working with passionate, committed people, who want to be a part of the exciting future of this company," he said.

Jennifer Bringle
|
Features Editor, Casual Living
jbringle@casualliving.com
Related Content By Author
Westwood Design finishes draw attention to nursery furniture

More Videos