Dorel reports slight drop in Q3 revenue
Home furnishings segment contributes to sales, profitability gains
MONTREAL – RTA, juvenile furniture and bicycle manufacturer and importer Dorel Industries Inc. reported a slight drop in sales but an increase in net income during the third quarter ended Sept. 30.
Third quarter revenue totaled $671.3 million, down 1.2% from $679.3 million during the same period last year. Net income totaled $15.9 million compared to a reported net loss of $8.8 million last year.
For the full nine months, the company reported revenue of $1.95 billion, down 3% from the $2.01 billion reported during the same period last year. Its overall net loss year to date was $6 million, compared to net income of $19.1 million last year.
"Third quarter earnings improvements were led by on-going gains at Dorel Home Furnishings, higher gross margins at Dorel Juvenile, as well as a strong performance at Pacific Cycle and reduced bicycle industry discounting at Cycling Sports Group (CSG)," said Martin Schwartz, president and CEO in a statement. "In addition, the progress during the first nine months in all of our businesses has bolstered our financial position. Year-over-year nine month cash flows from operating activities improved by $93.5 million, due primarily to enhanced management of our inventory levels. This has resulted in a significant strengthening in our financial position."
Dorel's home furnishings segment includes both case goods and living room furniture including upholstery. Brands include Ameriwood Home, Dorel Living, Cosco Home & Office Products, Dorel Home Products, Altra and Signature Sleep.
Sales in the segment were up 13.6%, from $165.5 million to $188 million during the quarter, while operating profit rose 65% from $10.1 million to $16.7 million. For the full nine months, the division had a 9.3% increase in total revenue, which rose from $481 million to $525.9 million. Operating profit during the quarter rose 65.5% from $28.4 million to $46.9 million.
The company said that each of its divisions in the home furnishings segment had year-over-year increases in revenue and also achieved strong online sales, which grew to 44% of total segment sales compared to 37% in 2015. The company also said that all divisions contributed to operating profit growth, which again was driven by e-commerce sales at improved margins.
Sales to the brick-and-mortar channel, the company said, were flat during the quarter. For the nine months, it said, e-commerce growth had far exceeded brick-and-mortar sales.
Dorel's global juvenile brands include Safety 1st, Quinny, Maxi-Cosi and Tiny Love, as well as a number of regional brands such as Cosco, Bébé Confort and Infanti.
In Dorel Juvenile, revenue fell 5.9% during the third quarter from $247.3 million to $232.6 million. Operating profit rose 342.5% during the quarter, from $2.8 million to $12.4 million. For the nine-month period, total revenue fell 7.9% from $786.9 million to $724.8 million, while operating profit rose 40.3% from $26.7 million to $37.5 million.
The company said sales during both periods were higher in Latin America, but that this was offset by declines in the U.S. and European markets. It attributed its profitability to higher margins that resulted from a strong product mix as well as better pricing and production and purchasing improvements.
"Several new products across various platforms were introduced at the Cologne, Germany international juvenile trade show where Dorel Juvenile was again a major exhibitor," the company added. "The segment was also present at last month's ABC Kids Expo in Las Vegas."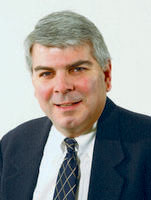 Thomas Russell
|
Associate Editor, Furniture Today
trussell@furnituretoday.com
Related Content By Author
Westwood Design finishes draw attention to nursery furniture

More Videos