Simpli Home recalls chests due to tip-over hazard
Action aimed at preventing child injuries and deaths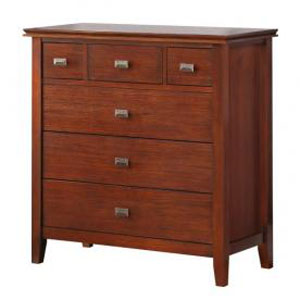 Artisan chest of drawers
OLYMPIA, Wash. – Case goods resource Simpli Home has recalled 240 chests that pose a tip-over and entrapment hazard according to the U.S. Consumer Product Safety Commission.
The CPSC announced the recall on Jan. 31. It affects the Artisan, Bellevue, Holden and Stratford six-drawer bedroom chests.
While no injuries have been reported, the company conducted the recall under what is called a Fast Track recall process. These recalls are initiated by companies that work with the CPSC to quickly announce the recall and a remedy to protect consumers.
The chests, which are 36 inches high by 36 inches wide and weigh about 77 pounds, do not comply with a U.S. voluntary tip-over standard, ASTM F2057-14. While they have warning labels that can be found on the back of the chests, the CPSC said they are unstable if not anchored to the wall, posing a tip-over and entrapment hazard that can cause injury and even death to a child.
Made in Vietnam, they were sold at Amazon.com, Macys.com, Overstock.com and other online retailers from November 2015 through September 2016 for between $500 and $700.
They were imported to the U.S. by Simpli Home Ltd. of Olympia, Wash.
The CPSC has advised consumers to immediately stop using these chests and put them in an area that children cannot access. Consumers have also been advised to contact Simpli Home at 866-518-0120 for a full refund or a free tip-over restraint kit with a $100 towards an in-home installation of the device. Simpli Home also is contacting consumers who purchased the recalled items directly.
Information about the recall also is available at www.simpli-home.com under the customer support link.
Attempts to reach the company by phone about the recall were unsuccessful.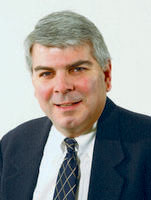 Thomas Russell
|
Associate Editor, Furniture Today
trussell@furnituretoday.com
Related Content By Author
Westwood Design finishes draw attention to nursery furniture

More Videos