CPSC Fast Track puts safety on front line
HIGH POINT -- This has been a busy week regarding furniture recalls announced by the U.S. Consumer Product Safety Commission.
In addition to a few high profile outdoor furniture recalls – including more than 2 million swivel patio chairs Casual Living sold to Home Depot – there have been three separate recalls involving bedroom case pieces related to tip-over and child entrapment hazards.
In each case, the companies failed to meet at least one or more requirements of a voluntary tip over standard that aims to prevent heavy case pieces from falling on children. The three companies included Bolton Furniture, Simpli Home and South Shore Furniture.
While the tip-over recalls were far fewer in number – ranging from 240 units to about 3,750 – they are important as they each address child safety.
What was of particular interest was that these recalls occurred as part of the CPSC's Fast Track recall process. This means they were initiated by companies that want to address perceived safety concerns regarding their lines, including failed safety tests on some pieces.
"This was something we really wanted to stress," said Ted Weber, sales manager of Bolton Furniture, of the proactive nature of the process. "We were fully engaged – there is no doubt about it. It is something where we said 'we are all in on this – we want it to be taken care of.' That was our position from the beginning."
The most important phrase associated with all the recalls? No injuries were reported.
Given the risk of injury or death, as we have seen with children that have been killed in tip-over incidents related to Ikea case pieces, being proactive is more important than ever. This is true not just with youth furniture, but also master and second bedroom pieces that children can access in the home.
How is your company being proactive when it comes to child safety?
Feel free to send me a note at trussell@furnituretoday.com.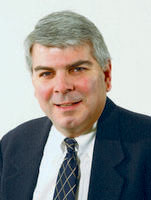 Thomas Russell
|
Associate Editor, Furniture Today
trussell@furnituretoday.com
Related Content By Author
Westwood Design finishes draw attention to nursery furniture

More Videos