Update: 76 exhibitors so far for spring Premarket
HIGH POINT – The High Point Market Authority reports that this year's March 13-14 spring High Point Premarket has 26 vendors on board as sponsoring exhibitors for the event, which allows retailers to get a first look at the April 22-26 main show's introductions.
In addition, 50 more vendors have announced that they'll be opening their showrooms during Premarket.
Sponsoring exhibitors include:
American Drew/Hammary, IHFC C-926
A.R.T. Furniture, Plaza Suites 200
Aspenhome, IHFC C-1158
Austin Group Furniture, 208 E. Green Dr.
Avalon Furniture, 100 S. Main St.
Bassett Furniture, IHFC C-1200
Bernards Furniture Group. IHFC M-230
Bernhardt Furniture, IFHC D-601
Broyhill Furniture, IFHC C-600
Casana Furniture, 220 S. Elm 400
Cozzia USA, Furniture Plaza 515
Emerald Home Furnishings, Center Point 201
England, Plaza Suites 100
Fairmont Designs, IHFC C-867
Hooker Furniture, IHFC C-1058
Kincaid Furniture, IHFC C-926
Lane Home Furnishings, IHFC C-601
Legacy Classic Furniture, 2622 Uwharrie Rd.
Legacy Classic Kids, 2622 Uwharrie Rd.
North American Furniture, 220 S. Elm 400
Palliser Furniture, 220 S. Elm 400
Prime Resources International, 220 S. Elm 200
Pulaski Furniture, 220 S. Elm 200
Riverside Furniture, IHFC C-302
Samuel Lawrence Furniture, 220 S. Elm 200
Spring Air Mattress, 401 N. Raleigh St., Greensboro (showroom plant)
Stanley Furniture, 200 N. Hamilton St. 200
Universal Furniture, 101 S. Hamilton St.
Vaughan-Bassett Furniture, IHFC C-1000
Non-sponsoring exhibitors include:
A-America, IHFC W-1047
Amax Leather, Furniture Plaza 303
Cassady Closeouts, Plaza Suites 1-515
Chateau d'Ax Leather, IHFC D-1224
Coast to Coast Accents, IHFC C-1103
Craftmaster Furniture, 2622 Uwharrie Rd.
Davis Direct, Center Point on Centennial
Design NS, 200 N. Hamilton St. 211
Digio Leather, IHFC G-877
Era Nouveau, Center Point on Russell 400
Fairfield Chair Co., 200 N. Hamilton St. 207
Fine Furniture Design, 305 S. Hamilton St.
Flair/Minhas, 311 S. Hamilton St.
Flexsteel, IHFC C-558, 503
Folio 21, Center Point on Centennial
Four Hands, Showplace 4101
Furniture Classics, Showplace 2401
Hekman, IHFC C-735
Home Insights, IHFC M-1010
HomeStretch, Market on Green 402
Howard Miller, IHFC C-754
Incanto Italia, IHFC D-845
Jackson/Catnapper, Plaza Suites 300
Kinwai, 220 Elm 322
Klaussner Home Furnishings, 101 N. Hamilton St.
Lacquercraft USA, 126 S. Centennial St.
Leather Italia, Market on Green 101
Maxwood Furniture, Center Point on Hamilton 207-B
Mega/Windermere Motion, Furniture Plaza 100
Modus Furniture International, IHFC C-806
My Home Furnishings, C&D 5-J/K
Napa Furniture Design, Furniture Plaza 310
New Ridge Home Goods, Center Point on Hamilton 207-A
Nuevo, IHFC IH-211
Orient Express Furniture, Showplace 1800
Palm Springs Rattan, Showplace 3555
Powell Home Fashions, National Building 100
Rachlin Classics, Furniture Plaza 510
Sexton Furniture Mfg./Bushline, Center Point on Manning 154
Simon Li Furniture, Furniture Plaza 210
Simply Cool Living, 206 E. Green St., 2nd floor
Southern Sky Home, Showplace 2312
Standard Furniture, IHFC C-700
Star International Furniture, Showplace 1850
Turnkey Products, IHFC D-1015
USA Premium Leather, IHFC D-1220
Zuo, IHFC D-502
If you plan to exhibit at Premarket as a non-sponsoring vendor, please e-mail to pslaughter@furnituretoday.com to be included on the updated online list. Be sure to include showroom location.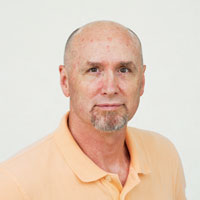 Powell Slaughter
|
Senior Editor
PSlaughter@furnituretoday.com
Related Content By Author
Westwood Design finishes draw attention to nursery furniture

More Videos