Stanley sales down 22% for fiscal 2016
Capacity issues at Starwood Manufacturing partner factory in Vietnam continue to affect sales
HIGH POINT – Stanley Furniture's fourth quarter sales fell 29%, to $9.8 million from $13.8 million during the same period of 2015, and it experienced a net loss of $301,000 compared to net income of $917,000 during the prior year's fourth quarter.
For the full year, the company's sales fell 22.3% to $44.6 million, compared to $57.4 million in 2015. It also experienced a net loss of $5.3 million for the year compared to net income of $5.3 million in 2015.
The company's reported income for the year included $1.1 million from the Continued Dumping and Subsidy Offset Act of 2000.
This money represents duties it has continued to received from the Chinese wooden bedroom furniture antidumping case. The funds are from recently liquidated duties on bedroom furniture shipments from China that the U.S. government applies to Chinese factories and collects from importers of record. It reported $5.3 million in CDSOA income in 2015.
In its fourth quarter and full year financial statement released Wednesday, Stanley reported that gross profit margins were 20.2% during the quarter compared to 25% in the prior year quarter. Selling, general and administrative expenses were $3.4 million, or 34.2% of net sales, compared to $2.7 million, or 19.9% of net sales during the fourth quarter of 2015.
For the full year, gross profit margins were 18.9% compared to 23.9% in 2015, and selling, general and administrative expenses were $14 million in 2016, or 31.4% of net sales, compared to $12.7 million or 22.1% of net sales in 2015.
As of Dec. 31, the company also had $4.2 million in cash and $663,000 in restricted cash. It also reported it has a maximum of $4 million available under a revolving credit facility that matures in October 2018.
The company reported that sourcing delays have continued to impact its ability to launch new product at retail and that the majority of new styles sold to customers in the past 18 months have yet to reach retail floors.
The delays largely relate to available capacity at Starwood Manufacturing Corp. in Vietnam, a factory the company formed a strategic manufacturing alliance with in 2016. As demand for its new product has outpaced available capacity at that facility, the company is relying on other trusted vendors to produce its product, including its new Havana Crossing line, which officials have said is being made in Indonesia.
Company President and CEO Glenn Prillaman told Furniture Today Wednesday evening following the release of the results that as the capacity issues are worked out at Starwood, the company is working with some of its other long-time manufacturing partners to produce and deliver product to customer expectations.
"Our sales declines do not provide a clear picture of the demand for and marketability of product offerings developed and sold to our wholesale customer base over the past 18 months, nor do they speak to the strength of our diverse retail distribution network waiting for sufficient stock availability of these more marketable goods," Prillaman said in a statement issued as part of the company's earning release late Wednesday. "The past year's financials reflect our struggle to capitalize on a strategic manufacturing alliance with an overseas vendor, and we have initiated plans to fulfill order backlog through other existing sources with whom we already do business."
Despite the struggles of the past year, Prillaman told Furniture Today he is optimistic about 2017.
"Management has focused on controlling spending and managing cash balances over recent quarters, despite the difficulties presented by operating with revenues below the company's break-even level," he noted in his statement. "The opportunity to leverage growth as overseas capacity is better aligned with customer demand for newer products is a very important factor in our outlook for the coming year."
"As shipments from multiple vendors begin to service order backlog as expected in the second quarter, we should see an uptick in both sales and order rates," he added. "Cash should remain at or near current levels for the first half, and we expect to utilize our secured credit facility only if we need additional net working capital to grow as we move into the latter part of the year. We expect to increase inventory turns and generate cash for the total year, and we expect modest profits beginning with second quarter results and for the total year."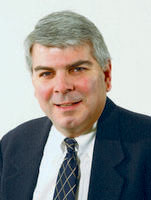 Thomas Russell
|
Associate Editor, Furniture Today
trussell@furnituretoday.com
Related Content By Author
Westwood Design finishes draw attention to nursery furniture

More Videos