AHFA launches tip-over compliance awareness campaign
Member companies will display "We Comply" cards on clothing storage units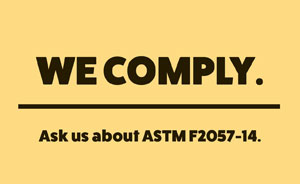 HIGH POINT – At the April High Point Market, case goods resources that are members of the American Home Furnishings Alliance plan to communicate to sales reps and dealers how they are addressing the issue of tip-overs.
These companies plan to display a gold tent card created by the AHFA that states "We Comply," which is in reference to voluntary furniture stability standard ASTM F2057-14. In addition to placing the card on various clothing storage units in their showrooms, the card will be visible in other areas such as the front reception desk.
ASTM F2057-14 applies to freestanding clothing storage units such as drawer chests, door chests and dressers that are more than 30 inches high. It does not cover dining room furniture, bookcases or armoires, according to the U.S. Consumer Product Safety Commission.
The two main stability requirements of this voluntary standard are that an empty unit should not tip over when all of the drawers are open to their full extension or to the drawer stop. In cases where there is no stop, they cannot tip over when the drawers are two-thirds open. Units that have doors also must be tested with all doors open.
In addition, an empty unit should not tip over when a 50-pound weight is hung from the center of each open drawer at full extension, or to the stop, with only one drawer open at a time. Drawers that have no stop must be tested with each drawer open two-thirds of the way. Doors of each unit must also be tested with the 50-pound weight.
In addition to the stability requirements, the standard requires each clothing storage unit be shipped with tip-over restraints along with instructions on how to install those restraints. Each piece also must have a warning label that alerts parents and other caregivers to the dangers of tip-overs.
This standard aims to prevent tip-overs, which the CPSC said in a September 2016 report have resulted in 2,600 emergency department-treated injuries and 97 fatalities related to chests, bureaus or dressers from 2000 to 2015.
The "We Comply" card lets sales reps and dealers know that a company's products have been engineered to comply with the voluntary standard, including passing the two stability tests. On the back of the card are several bullet points that explain key provisions of the standard, including the testing requirements.
For more details, see the March 13 edition of Furniture Today.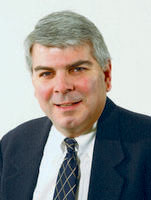 Thomas Russell
|
Associate Editor, Furniture Today
trussell@furnituretoday.com
Related Content By Author
Westwood Design finishes draw attention to nursery furniture

More Videos