Vanguard voluntarily recalls 170 Compendium chests
Company discovered product failed to meet safety standard, acted quickly to initiate recall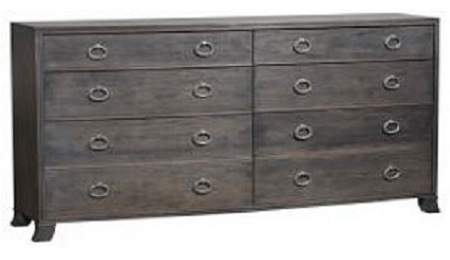 CONOVER, N.C. - High end case goods and upholstery manufacturer Vanguard Furniture has voluntarily recalled 170 of its Bow Front chests of drawers that are part of its Compendium collection.
The U.S. Consumer Product Safety Commission announced the recall on Monday. While no injuries or incidents have been reported, the agency said the chests are unstable if they are not anchored to the wall, posing a serious tip-over and entrapment hazard that can result in death or injuries to children.
The CPSC also said the pieces do not comply with the performance requirements of the U.S. voluntary tip-over standard ASTM F2057-14. However, it noted that each chest of drawers was shipped with tip restraint kits that allow parents to anchor them to the wall.
This recall was handled under the CPSC's Fast Track Recall process, which allows companies that discover safety issues with their products to initiate the recall sooner versus later. Vanguard said it routinely tests all its products to make sure they comply with CPSC safety standards.
In February, it discovered that one of the Compendium cases did not pass the tip test. It also changed vendors and said it immediately notified the CPSC and identified every case that was shipped domestically. It contacted retailers about the issue and asked them to stop distribution and sale of the item.
Because the recall involved a small number of pieces, it said the CPSC agreed to put it on the Fast Track recall program.
The eight-drawer chests are made with primavera veneers and come in a variety of wood and custom color finishes. They weigh 250 pounds and measure 36 inches high by 20 inches deep and 75 inches wide. Made in Indonesia and the U.S., they were sold at furniture stores nationwide between August 2015 and February 2017 for between $4,200 and $4,400.
Consumers have been advised to immediately stop using the recalled chests that are not properly anchored to the wall and put them in an area children can't access. They can also contact Vanguard for a free, in-home installation of a tip restraint kit to avoid a tip-over. Vanguard said it also has contacted all consumers known to have purchased the chests.
"We are a family company and we take safety very seriously," said Andy Bray, President of Vanguard Furniture, noting that he has children and that this is how he would want to be treated if there was a potential safety issue in his home. "It's unlikely that one of these cases would have ever tipped, but I wouldn't want that on my conscience, and recalling the dresser is the right course of action. I am happy to say that we have contacted every domestic customer and have developed a fix for this problem at no charge and little inconvenience to them. We will continue to stringently test every product in engineering, randomly in our factory and especially when we make a vendor change."
Consumers can contact Vanguard directly at (800) 968-1702 or via email at customerservices@vanguardfurniture.com. Further information about the recall is at www.vanguardfurniture.com.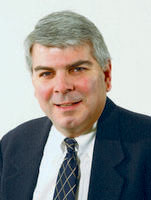 Thomas Russell
|
Associate Editor, Furniture Today
trussell@furnituretoday.com
Related Content By Author
Westwood Design finishes draw attention to nursery furniture

More Videos