Rachael Ray adds kids line
The TV personality says youth collections are fun for all ages
AT THE MARKET — This market, Rachael Ray Home is adding youth furniture to its licensed line at Legacy Classic Furniture. Designed by Ray, it features both boys and girls groups as well as a host of items designed specifically for the playroom such as storage cubby units and bookcases.
The girls' groups come in a sophisticated white finish with gold accents. There is also fretwork detail on the headboard and footboard of twin metal beds and the drawer fronts of companion case pieces.
The boys groups are more rustic in nature, featuring pieces in a gray tone finish and offering storage options in beds as well as novelty items such as a sliding door chest. There are also several bunk bed configurations designed for both boys and girls that incorporate sleep and study in a mix of fun and functional SKUs.
Before market, Ray took time to chat with Kids Today about the new youth line. Here are some of her thoughts about the endeavor.
Kids Today: What inspired you to develop a youth furniture line?
Ray: I just like to design, and I feel that youth furniture is too "youthful." I feel that furniture should be multi-purpose, and that when you buy furniture for young people, they should be able to grow with it and keep it until they leave the house.
Kids Today: We understand you are very involved in product design and development. How was your approach to this category similar to how you developed the adult line?
Ray: Practical — everything does more than one thing. A little riskier, a little bolder. The furniture has a little more fun, maybe, than our main lines. There's fur, there's shiny objects, there's interesting textures. But the basics are the same. Every piece of furniture provides a lot of storage or multi-purposes, and it's very functional.
Kids Today: You have some very sophisticated looks and finishes in this line. What ages do you see as your target audience for both girls and boys?
Ray: Well, I can remember when I was as young as 7 or 8 years old really hating it when any adult would refer to me as a kid. When you're young, you want nothing more than to be all grown-up. So, this is furniture that I think kids of any age would find just attractive and fun, and want to grow into and grow with.
Kids Today: Entertainment and play seem to be a big part of this line. Did you see that as a void in the marketplace when you developed the line?
Ray: I like furniture to be fun for all ages, in all of our groups. I also like it to be practical and not look too dated or for one specific age. Hopefully all of our furniture inspires people to entertain more and to share their lives with their community, whatever age they're at.
Kids Today: What did you most enjoy about developing the youth line?
Ray: Its practicality, trying to make it fun and appealing for young people, but still functional.
Kids Today: Do you have a favorite piece or pieces?
Ray: That's like asking me if I have favorite recipes. Every line I work on, I try and make furniture that I would buy and that I'm proud to put my name on.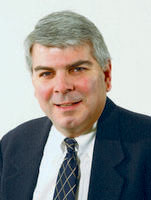 Thomas Russell
|
Associate Editor, Furniture Today
trussell@furnituretoday.com
Related Content By Author
Westwood Design finishes draw attention to nursery furniture

More Videos