Ethan Allen fiscal Q3 sales off 5.3%
DANBURY, Conn. – Vertically integrated manufacturer and retailer Ethan Allen reported fiscal 2017 third-quarter net sales of $180.5 million, a 5.3% decrease from the comparable prior-year period.
Net income for the period ended March 31 was $2.3 million or 8 cents per diluted share compared with $10.2 million or 36 cents per diluted share fiscal 2016's third quarter.
Retail sales as a percent of total consolidated sales decreased to 78.6% from 79.8% in third-quarter 2016.
Operating expenses for the three months ended March 31 were $90.8 million or 50.3% of sales compared with $89.7 million or 47.1% of sales in the comparable prior-year period, primarily due to increased costs in the current year for advertising costs, which increased 21% over the prior-year quarter; costs associated with new retail design centers; and a prior year gain on the sale of real estate in our retail segment, which were partially offset by other operating expenses which decreased $3.2 million during the quarter.
Net retail segment sales for the third fiscal quarter were $141.9 million compared with $152.2 million in the prior-year comparable period, a decrease of 6.7%.
Total written orders for the retail division of $152.7 million for the third quarter of fiscal 2017 were down 7.7% compared with the prior-year period, and comparable Design Center written orders of $141.3 million were down 10.9% over the same period.
Net wholesale segment sales of $110.8 million decreased 5.4% compared with $117.2 million in the prior year quarter, with decreased sales to retail and independent dealers in the United States, partly offset by an increase in international sales.
Net sales for the nine months ended March 31 were $568.5 million, a decrease of 3.4% compared with $588.5 million through fiscal 2016's first three quarters, due to lower sales in the second and third quarters, primarily in the wholesale segment.
Net income through fiscal 2017's first three quarters was $24.5 million compared with $39.9 million the prior year.
"We are well positioned to grow with our many initiatives including refreshed and relevant product offerings, the strengthening of our North American manufacturing, logistics and retail network of 200 design centers staffed by 1,500 interior design professionals, investments in technology and increased spend on advertising," said Chairman and CEO Farooq Kathwari. "We are also strengthening our distribution channels including collaboration with Amazon to be launched this summer, the recent launch of Ethan Allen | Disney offerings on disneystore.com, the U.S. State Department contract, additional important contract initiatives and increased business opportunity with our collaboration in China where we are launching Ethan Allen | Disney this summer."
Kathwari added that third-quarter results were impacted with very strong prior-year comparisons when sales increased 10% and EPS increased 89%.
"In addition, the uncertain political environment and customer expectations of higher discounting contributed to lowering sales," he said. "During the quarter, we increased advertising by 21% and plan to increase by about the same amount in our fourth quarter. During this quarter, we also made a decision to reduce clearance and discontinued inventory at both our wholesale and retail segments through donation within the next three months, resulting in a pre-tax charge of $6.4 million in the quarter."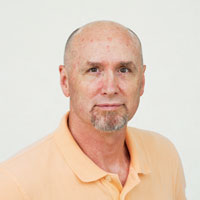 Powell Slaughter
|
Senior Editor
PSlaughter@furnituretoday.com
Related Content By Author
Westwood Design finishes draw attention to nursery furniture

More Videos