Report: Malaysia rubberwood export ban effective July 1
Move could make raw material more expensive to procure outside Malaysia
KUALA LUMPUR – Malaysian government officials are predicting that a ban on rubberwood exports will boost Malaysia's furniture export business in the next few years by allowing local producers greater access to a native raw material.
According to a report in the New Straits Times, furniture exports could rise to 12 billion ringgit, or $2.8 billion, by 2020, up from about 9.53 billion ringgit, or $2.4 billion, last year.
The prediction was made by Datuk Seri Mah Siew Keong, Plantation Industries and Commodities Minister, at the Muar Furniture Assn.'s 35th annual dinner on July 2.
Malaysia is a major exporter of furniture to the U.S. market. Last year, it shipped $668.7 million in furniture to the U.S., making it the sixth largest exporter that year, according to figures compiled by Furniture Today.
According to the Times, the ban on rubberwood exports is effective July 1. This could give local Malaysia producers greater access to the raw material and possibly make rubberwood more expensive to procure for furniture makers in neighboring China and Vietnam. Both countries purchased some 300 million ringgit, or $75 million, in rubberwood from Malaysia last year, the Times said.
Industry sources have told furniture today that China is consuming significant amounts of rubberwood for both furniture and the building industries. This is creating a potential shortage of supply that could require producers to shift to other woods, such as poplar.
For the full New Straits Times story, click here.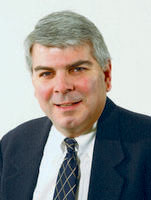 Thomas Russell
|
Associate Editor, Furniture Today
trussell@furnituretoday.com
Related Content By Author
Westwood Design finishes draw attention to nursery furniture

More Videos