Sherwin-Williams creates new organizational structure
Move followed company's $8.9 billion purchase of Valspar
CLEVELAND, Ohio – As a result of its recently completed $8.9 billion acquisition of the Valspar Corporation, global paint and coatings supplier Sherwin-Williams has created three new reportable operating segments.
The company revealed this new organizational structure as part of its second quarter 2017 financial results reported on July 20.
Previously there were four reportable operating segments including the Paint Stores Group, the Consumer Group, Global Finishes and the Latin America Coatings Group.
According to the financial report, the three new operating segments include The Americas Group, the Consumer Brands Group and the Performance Coatings Group.
The Performance Coatings group includes Sherwin-Williams' Global Finishes Group and Valspar's Coatings Group, as well as Valspar's Automotive Refinishes business. The Global Finishes Group supplies finishes to the wood furniture industry as well as coatings for various metals and plastics, including furniture made with these materials.
The Americas Group includes Sherwin-Williams previous Paint Stores Group and Latin America Coatings Group and the Consumer Brands Group includes Sherwin-Williams' Consumer Group and Valspar's Consumer Paints segment, excluding Valspar's Automotive Refinishes business.
According to the financial statement, the Performance Coatings Group's net sales rose 48% to $761.1 million in the quarter and rose 26.9% to $1.25 billion due to one month of Valspar sales as well as higher paint sales volume and selling price increases. Valspar's sales contributed 48.8% and 25.6% to the Group net sales in the quarter and six month periods,respectively.
During the second quarter profit decreased to $62.3 million from $70.4 million last year, and over the six-month-period fell to $119.5 million from $123.1 million last year due primarily to acquisition related costs, the company said. This included purchase accounting adjustments to inventory and increased amortization costs of $38.3 million in the quarter.
As previously reported, Valspar's North American Industrial Wood Coatings business was divested and sold to Axalta for $420 million, in order to secure regulatory approval to complete the Valspar acquisition.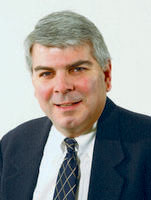 Thomas Russell
|
Associate Editor, Furniture Today
trussell@furnituretoday.com
Related Content By Author
Westwood Design finishes draw attention to nursery furniture

More Videos