DOC withdraws review of 67 Chinese bedroom producers
Manufacturers named will keep current antidumping rates for 2016 shipments
WASHINGTON, D.C. – The U.S. Department of Commerce has withdrawn requests to review 67 Chinese producers of wooden bedroom furniture for shipments made in 2016.
The annual administrative review determines whether companies should be assigned antidumping duty levels equal to, above or below their duty rates for the previous year's shipments. By having their names withdrawn from the annual review list, these 67 companies are permitted to maintain the rates assigned before the review was initiated this past March.
The companies were removed from a list of about 80 companies for which the DOC initiated a review. This occurred based on timely requests of entities that originally requested a review or audit of these companies to determine whether they are paying appropriate duty levels.
The government-imposed duties are assigned to the manufacturers but paid by importers of record. They are meant to help level the playing field for U.S. bedroom producers that have been injured by unfairly priced imports.
The 67 companies taken off the review list (along with affiliates and sister companies) include the following manufacturers:
Beautter Furniture Mfg. Co.
Best Beauty Furniture Co. Ltd.
C.F. Kent Co. Inc.
C.F. Kent Hospitality Inc.
Century Distribution Systems Inc.
Clearwise Co. Ltd.
Dongguan Chengcheng Furniture Co. Ltd.
Dongguan Fortune Furniture Ltd.
Dongguan Jinfeng Creative Furniture
Dongguan Kingstone Furniture Co. Ltd.; Kingstone Furniture Co. Ltd.
Dongguan Nova Furniture Co. Ltd.
Dongguan Singways Furniture Co. Ltd.
Dongguan Zhisheng Furniture Co. Ltd.
Dorbest Ltd.; Rui Feng Woodwork Co. Ltd. aka Rui Feng Woodwork (Dongguan) Co. Ltd.; Rui Feng Lumber Development Co. Ltd. aka Rui Feng Lumber Development (Shenzhen) Co. Ltd.
Evergo Furniture Manufacturing Co. Ltd.
Fine Furniture (Shanghai) Ltd.
Fleetwood Fine Furniture LP
Fortune Furniture Ltd.
Foshan Bailan Imp. & Exp. Ltd.
Foshan Shunde Longjiang Zhishang Furniture Factory
Fujian Lianfu Forestry Co. Ltd. (aka Fujian Wonder Pacific Inc.)
Guangzhou Maria Yee Furnishings Ltd., Pyla HK Ltd., Maria Yee Inc.
Haining Kareno Furniture Co. Ltd.
Hang Hai Woodcrafts Art Factory
Hangzhou Cadman Trading Co. Ltd. (Exporter) Haining Changbei Furniture Co. Ltd. (Producer)
Hualing Furniture (China) Co. Ltd.; Tony House Manufacture (China) Co. Ltd.; Buysell Investments Ltd.; Tony House Industries Co. Ltd.
Jiangmen Kinwai Furniture Decoration Co. Ltd.
Jiangmen Kinwai International Furniture Co. Ltd.
Jiangsu Dare Furniture Co. Ltd.
Jiangsu Xiangsheng Bedtime Furniture Co. Ltd.
Jiangsu Yuexing Furniture Group Co. Ltd.
Jiant Furniture Co. Ltd.
Jiashan Zhenxuan Furniture Co. Ltd.
K Wee & Co. Ltd
Kunshan Summit Furniture Co. Ltd.
Nantong Wangzhuang Furniture Co. Ltd.
Nantong Yangzi Furniture Co. Ltd.
Nathan International Ltd.; Nathan Rattan Factory
Orient International Holding Shanghai Foreign Trade Co. Ltd.
Passwell Corporation; Pleasant Wave Ltd.
Perfect Line Furniture Co. Ltd.
PuTian Jinggong Furniture Co. Ltd.
Qingdao Liangmu Co. Ltd.
Restonic (Dongguan) Furniture Ltd.; Restonic Far East (Samoa) Ltd.
Shanghai Jian Pu Export & Import Co. Ltd.
Shenzhen Diamond Furniture Co. Ltd.
Shenzhen Forest Furniture Co. Ltd.
Shenzhen Jiafa High Grade Furniture Co. Ltd.; Golden Lion International Trading Ltd.
Shenzhen New Fudu Furniture Co. Ltd.
Shenzhen Wonderful Furniture Co. Ltd.
Shenzhen Xingli Furniture Co. Ltd.
Shing Mark Enterprise Co. Ltd.; Carven Industries Limited (BVI); Carven Industries Ltd. (HK); Dongguan Zhenxin Furniture Co. Ltd.; Dongguan Yongpeng Furniture Co. Ltd.
Sunforce Furniture (Hui-Yang) Co. Ltd.; Sun Fung Wooden Factory; Sun Fung Co.; Shin Feng Furniture Co. Ltd.; Stupendous International Co. Ltd.
Superwood Co. Ltd.; Lianjiang Zongyu Art Products Co. Ltd.
Techniwood Industries Ltd.; Ningbo Furniture Industries Ltd.; Ningbo Hengrun Furniture Co. Ltd.
Tradewinds Furniture Ltd. (Successor-In-Interest To Nanhai Jiantai Woodwork Co. Ltd.); Fortune Glory Industrial Ltd. (H.K. Ltd.)
Weimei Furniture Co. Ltd.
Wuxi Yushea Furniture Co. Ltd.
Xiamen Yongquan Sci-Tech Development Co. Ltd.
Yihua Timber Industry Co. Ltd.; Guangdong Yihua Timber Industry Co. Ltd.
Zhangjiagang Daye Hotel Furniture Co. Ltd.
Zhangzhou Guohui Industrial & Trade Co. Ltd.
Zhejiang Tianyi Scientific & Educational Equipment Co. Ltd.
Zhong Shun Wood Art Co.
Zhongshan Fookyik Furniture Co. Ltd.
Zhongshan Golden King Furniture Industrial Co. Ltd.
Zhoushan For-Strong Wood Co. Ltd.
<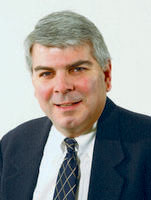 Thomas Russell
|
Associate Editor, Furniture Today
trussell@furnituretoday.com
Related Content By Author
Westwood Design finishes draw attention to nursery furniture

More Videos