CPSC OKs mandatory federal standards for infant bouncers
Requirement aims to reduce infant injuries and deaths related to product misuse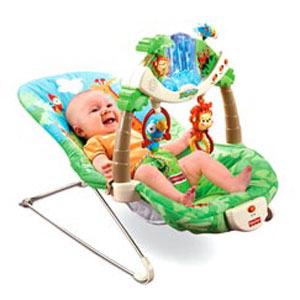 An example of an infant bouncer
WASHINGTON – The U.S. Consumer Product Safety Commission has approved new mandatory federal safety standards for infant bouncers aimed at reducing the number of injuries and fatalities associated with product misuse.
These items support babies in a reclined position and are intended for infants for up to 6 months old who have not developed the ability to sit up unassisted. They also are flexible and allow the child to bounce.
The new federal standard announced this month is based on an existing voluntary standard ASTM F2167-17, which the CPSC said improved stability requirements to address tip-overs and to avoid battery leakage, corrosion and overheating associated with the battery compartment.
The new more stringent requirements aim to further reduce the risk of serious head injuries that are associated with falls from elevated surfaces, including tables and counter tops. It will make fall hazard warnings more visible by requiring the label to be placed on the front of the bouncer seat near the baby's head and shoulders. Caregivers also are instructed to use restraints even if a baby falls asleep in the bouncer.
The CPSC said that between Jan. 1, 2006, and July 6, 2016, there were 347 incidents involving bouncer seats reported to the CPSC. These included 12 fatalities and 54 injuries. A major cause of reported fatalities was suffocation that resulted from unrestrained babies turning over in a bouncer, or bouncers tipping over on a soft surface such as a mattress or comforter.
In addition, the National Electronic Injury Surveillance System demonstrates 874 incidents involving bouncer seats between Jan. 1, 2006, and Dec. 31, 2015. The hazards largely involved infants falling while in bouncers, especially if they were placed in hazardous or elevated locations. The falls resulted in concussions and skull fractures, which can lead to brain damage and other long-lasting health issues.
The CPSC recommends the following tips to parents and caregivers when using an infant bouncer seat:
• Always use the bouncer on the floor, never on a countertop, table or other elevated surface.
• Never place the bouncer on a bed, sofa or other soft surface because babies have suffocated when bouncers tipped over onto soft surfaces.
• Always use restraints and adjust restraints to fit snugly, even if baby falls asleep.
• Stay near and watch the baby during use.
• Stop using the bouncer when a child is able to sit up on his/her own or the baby reaches 20 pounds or the manufacturer's recommended maximum weight.
For more on the new standard, visit the following link: https://www.cpsc.gov/Newsroom/News-Releases/2017/CPSC-Approves-New-Federal-Standard-for-Infant-Bouncers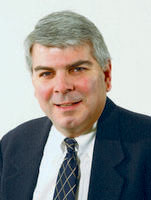 Thomas Russell
|
Associate Editor, Furniture Today
trussell@furnituretoday.com
Related Content By Author
Westwood Design finishes draw attention to nursery furniture

More Videos