Rooms To Go reopening stores in Puerto Rico after minor hurricane damage
Locations also include Rooms to Go Kids stores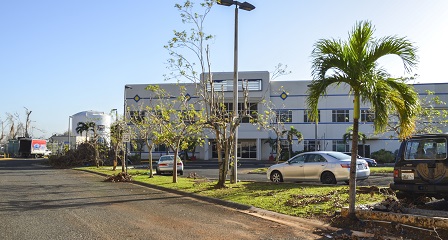 SAN JUAN, Puerto Rico — Rooms To Go's stores across Puerto Rico are gradually reopening two weeks after Hurricane Maria devastated the island.
Through a joint venture partnership, the Seffner, Fla.-based Top 100 company operates four full-line Rooms To Go showrooms and seven clearance center across the U.S. territory. Despite the direct hit from Maria, the retailer sustained only minor damages, Bryan Shames, president of Rooms To Go Puerto Rico, told Furniture Today this week.
"We're fortunate," he said. "Our warehouse is located near the path where the hurricane exited." The 300,000-square-foot facility was buffeted by strong winds and suffered cosmetic damage, "but fortunately it held up fine."
All the full-line stores were spared, too, despite the large exposed glass fronts. (They're designed to withstand hurricane-force winds, Shames said, but not necessarily the Category 4 and borderline Category 5 gusts Maria was packing.) Two of RTG's clearance centers experienced some flooding and water damage, but the structures were fine, too, he said.
This is not to discount the impact of the hurricane, which left the island entirely without power, damaged other infrastructure, homes and other buildings, and generally carved a path of destruction that's making it difficult to get needed relief supplies from the ports to inland communities.
As of Wednesday, the death toll stood at 34. Shames said all of the approximately 320 RTG associates and their families survived, although many have had their lives turned upside down.
"I don't think anybody anticipated the devastation Maria caused," he said. "This is basically a worst case scenario as far as the devastation goes."
Shames estimated 40 to 50 of his employees lost their homes and possessions, and about half experienced some sort of significant impact, such as structural damage to their home or other property damage.
"Our people are basically where most of our effort is going right now," he said. "We made sure all of our employees were able to collect their salaries during the period we were down so they could continue with all of their basic necessities. We're also establishing a fund to aid all of our associates who have had significant losses."
As for business, Shames expects a slow recovery. This past Thursday, the company was able to get its flagship San Juan store at Plaza Las Americas back up and running, largely because the store is on the same power grid as the main hospital in the city, and hospitals are first priority for power restoration.
Its distribution center is operating off of a large generator, and the other stores are opening gradually starting this week. Shames said one of the reasons RTG has pushed to reopen quickly is to provide bedding to customers "so they can begin the process of resuming their normal life."
For the most part, however, sales have been soft, and that started with the threat of Hurricane Irma, which was expected to hit around the important Labor Day weekend two weeks before Maria but fortunately veered north. Between the two storms and after Maria, Puerto Rico residents have largely been in prep and recovery modes, he said, focused more on the basics of food, fuel and water, not furniture.
"There's definitely been a significant loss of business, which was expected," Shames said. "We assume, as the rebuilding process goes on, there will be significant need to replace items that have been lost. We have no idea when," he said but estimated it could take six months or so.
That said, RTG's main objective right now is to help with the long recovery process. One of the early first steps: RTG has put to use its fleet of more than 30 delivery trucks, operated by independent contractors who work exclusively for the retailer. Every day, the company is freeing up seven to 10 drivers to collect relief items staged at the main events coliseum in San Juan and then deliver them around the island, at the retailer's expense.
The company also is taking about 40 people from its corporate office to the coliseum to help sort the relief items, which have been donated to a charity led by the First Lady of Puerto Rico.
In addition, Rooms To Go corporate has "been of incredible assistance helping us with anything needed," Shames said. The day he spoke to Furniture Today this week, the retailer was expecting the arrival of a container from RTG in the states, filled with water, canned food and other aid to be distributed to employees and others in the communities it serves.
Shames said similar containers of supplies will likely follow weekly, and that's on top of a corporate pledge of a financial assistance "to aid the communities and charities we identify," he said.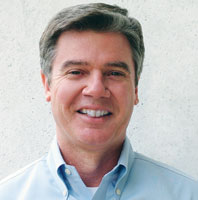 Clint Engel
|
Senior Retail Editor, Furniture Today
cengel@furnituretoday.com
Related Content By Author
Westwood Design finishes draw attention to nursery furniture

More Videos