Safety standard for infant bath tubs in effect
Regulation aims to prevent infant drownings
WASHINGTON, D.C. – The Consumer Product Safety Commission has instituted a new federal safety standard for infant bath tubs that aims to reduce the number of infant deaths associated with drowning.
The regulation makes it illegal to sell infant bath tubs in the U.S. that were made on or after Oct. 2, 2017, if they do not meet the new standard. The standard, which was approved by the CPSC Commissioners with a 5-0 vote this past March, requires improvements to the warning statements printed on infant bath tubs. These warnings aim to protect babies by providing parents and other caregivers information about drowning and fall hazards and how to avoid them.
The bath tubs also must meet improved performance requirements that address infant bath tub breakage and broken locking mechanisms. The new federal standard incorporates the most recent ASTM International voluntary standard ASTM F2670-17.
For more details on the regulation, visit the Federal Register's Safety Standard for Infant Bath Tubs.
Between 2004 and 2015 there were 31 infant deaths associated with infant bath tubs that were reported to the CPSC. Thirty of these deaths involved drowning when a caregiver was not present. In addition, the Commission estimates there are 2,300 infant bath tub injuries that were treated in U.S. hospital emergency rooms during the same period.
Even with the new standard in place, the CPSC advises parents and caregivers to follow the following safety tips regarding infant bath tubs.
Never leave young children alone for any period of time near any water
Always keep a young child in a bath tub within arm's reach. If you must leave, take the child with you.
Don't leave a baby or toddler in a bath tub under the care of another young child
Learn CPR as it can help save lives when every second counts
<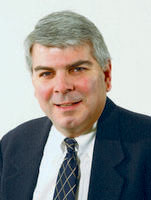 Thomas Russell
|
Associate Editor, Furniture Today
trussell@furnituretoday.com
Related Content By Author
Westwood Design finishes draw attention to nursery furniture

More Videos