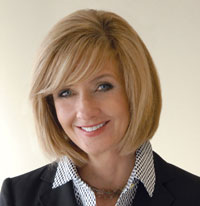 Last month marked the 30th birthday of the consumer cell phone. In 1984, when the first consumer cell phone was sold, it was used exclusively for conversation and was only in the hands of the very affluent. Who knew back then that today the mobile... More
About This Blog
Kristin Sprague is the Digital Publisher at Progressive Business Media. Her role is to be forward thinking in the digital progression of their clients as well as their publications (Furniture Today, Casual Living, Gifts and Decorative Accessories, Kids Today, Home Accents Today, Home & Textiles Today). An early adaptor to digital marketing, Sprague is committed to educate and inspire by sharing simplified and successful practices on current and emerging trends across the entire digital marketing landscape through this blog. Kristin encourages you to reach out with any digital curiosities or topics you would like to hear about.

I have sawdust in my veins. I grew up in a family of small-time furniture makers in North Carolina. In the early-1980s, my maternal grandfather started a humble furniture-making business with my uncle, with their shop just a block away from my ch... More
About This Blog
Notes from the Editor is an occasional commentary on news, people, products and trends in the infant and youth furniture and accessories industry.