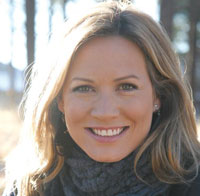 This post started out as a review of the recent ABC Kids Expo I attended a few weeks ago, but it dawned on me that it could be so much more. Sure, there were some great new furniture pieces on display at the trade show, but in all honesty, I&rsqu...; More
About This Blog
Kiersten Hathcock is founder and CEO of Mod Mom Furniture. Kiersten has a background in marketing, having previously served in the marketing department at A&E and The History Channel. After leaving that role in 2003 to spend more time with her children, she taught herself to build furniture after being unable to find modern-style toy boxes, and Mod Mom Furniture was born. In 2011, she was featured on the ABC show "Shark Tank," which offers entrepreneurs a chance to receive funding deals for their burgeoning businesses. Kiersten also is the founder of The Little Light Project, a nonprofit that offers support to highly sensitive/intuitive children, child sex abuse survivors and grieving parents.
She can be found at www.modmomfurniture.com/ and www.littlelightproject.org/.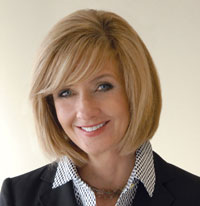 You can huff and puff but you can't blow this brick and mortar store down. Brick is the new black! Even Amazon has noticed it, which is evident in its October 2014 announcement that it plans to open local store fronts. So why is Brick the n... More
About This Blog
Kristin Sprague is the Digital Publisher at Progressive Business Media. Her role is to be forward thinking in the digital progression of their clients as well as their publications (Furniture Today, Casual Living, Gifts and Decorative Accessories, Kids Today, Home Accents Today, Home & Textiles Today). An early adaptor to digital marketing, Sprague is committed to educate and inspire by sharing simplified and successful practices on current and emerging trends across the entire digital marketing landscape through this blog. Kristin encourages you to reach out with any digital curiosities or topics you would like to hear about.

It's hard to believe, but 2014 is nearly out the door. For some, bidding this year goodbye will be easy, as it hasn't been kind to a number of companies in the infant and juvenile industry. The year saw the exit of several infant and ... More
About This Blog
Notes from the Editor is an occasional commentary on news, people, products and trends in the infant and youth furniture and accessories industry.