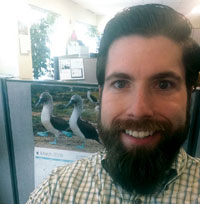 Premarket is still fresh in my mind as we gear up for Market, which is less than a week away. I had the opportunity to attend and visit several showrooms, a great experience as the new kid on the block. Even though some of the kinks were being wor... More
About This Blog
Bio

Hey there, I'm Jason Clayton, the Kids Today Designer. I'm a Millennial, not by choice, I mean it's not like I can choose to become a Baby Boomer, but I can learn from them, a lot, a whole lot, and from the other previous generations. Millennial seems to fit though. The more research I do on Millennials, the more I find out about myself. Yes there are stereotypes, like sleeping on parents' sofas. I loved sleeping there, but then my brother and I took it to college, and it ended up on the side of the road, much like the idea of making my parents' sofa a home. However, since I started working at Kids Today, I've heard a lot of talk of Millennials, "how can we sell to them better," "how are they going to more effectively run businesses," and so on.
So I'm a Millennial, what's the big deal?
This blog is part of my response to the furniture and children's lifestyle merchandising industry. I'm new to the industry and I want to be able to share different findings, ah ha moments, and my own thoughts. So, I wanted you to know a little back story of me, and being a Millennial is part of it. I'm also married and have no children, yet. So I'm sure I'll find that perfect nursery design, crib, or changing table. Millennials have the tendency to research products, I love making sure I get the best bang for my buck. Millennials have also become very familiar with Google and social media and the internet. I hope I can give a Millennial's perspective on this industry, helping you make and sell products that are meeting the needs of the consumer, which I'm sure you are already doing.