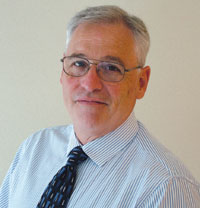 Welcome to the first edition of the new Kids Today. In addition to a smaller, easier-to-carry size there are several other changes that we hope will provide you with more information, new insights and actionable strategies to help improve your bu... More
About This Blog
I'm Bill McLoughlin Editor in Chief of Furniture/Today and Chief Content Officer of KidsToday. For over 25 years I've covered retail across more channels of distribution then I can count. My goal on these pages is to share ideas, insights, even random musings to help enhance children's lifestyle merchandising, whether that is in the form of trend, product or lifestyle information; or simply a fresh take on our society.
Some of you will agree with me, others not. Either way I hope to spark a lively dialogue that can help move the industry forward in positive directions.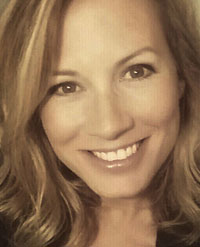 When I started Mod Mom eight years ago, I wasn't thinking about creating a business model that incorporates giving back on a daily operational basis. In hindsight, I should have been. I'd always admired Tom's Shoes brilliant way... More
About This Blog
Kiersten Hathcock is founder and CEO of Mod Mom Furniture. Kiersten has a background in marketing, having previously served in the marketing department at A&E and The History Channel. After leaving that role in 2003 to spend more time with her children, she taught herself to build furniture after being unable to find modern-style toy boxes, and Mod Mom Furniture was born. In 2011, she was featured on the ABC show "Shark Tank," which offers entrepreneurs a chance to receive funding deals for their burgeoning businesses. Kiersten also is the founder of The Little Light Project, a nonprofit that offers support to highly sensitive/intuitive children, child sex abuse survivors and grieving parents.
She can be found at www.modmomfurniture.com and www.littlelightproject.org.

When I first started working for Kids Today, one thing struck me almost immediately as I got to know this industry: Age doesn't matter. As I met the people who make decisions, create products and lead companies, I began to notice how many y... More
About This Blog
Notes from the Editor is an occasional commentary on news, people, products and trends in the infant and youth furniture and accessories industry.