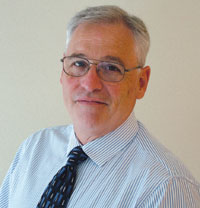 When doing good can be profitable
July 27, 2016
There's a word that should be sending shutters through the youth industry right now, and it's not Internet.
It's Zika.
On February 1 of this year the World Health Organization (WHO) declared a Public Health Emergency of International Concern. Seven days later, the Centers for Disease Control (CDC) elevated its response efforts to "Level 1 activation," which is the agency's highest alert level.
Zika is a virus, most often spread through the bite of an infected Aedes species of mosquito, though it can also be transmitted through sex with an infected male. Symptoms for those infected are relatively mild and rarely require hospitalization.
The primary concern is its effect on a fetus during pregnancy, when it can cause a birth defect called microcephaly, along with other severe fetal brain defects.
While there have been no reported cases in the U.S. through mosquito-borne transmission, there have been 934 reported "travel-associated cases" and 13 sexually transmitted cases. Prior to 2015 the virus had been largely confined to Africa – it's named after the Zika forest in Uganda—though it has spread explosively throughout the Americas since that time and can now be found widely throughout the Caribbean, Central and South America and Mexico.
Since its most damaging effects are to fetuses and because it can be transmitted sexually, it is a disease that is likely to have a significant impact on birth rates in affected areas.
The CDC has reported an expected increase in cases within the U.S. from travelers returning from infected areas. Additionally, a look at the disease's spread thus far suggests it is only a matter of time before virus-carrying mosquitos find their way to the United States.
The impact on birth rates, particularly in areas of the country initially affected and on those closest to currently affected regions, is likely to be significant in the coming months and years. The result could be a significant and negative impact on the youth products industry, particularly on a regional basis.
Because the disease itself is relatively mild, the duration short-lived and the likelihood of re-infection unlikely, the most effective means of mitigation is education. As with any health scare there is often a widespread misunderstanding and misinformation, and in this instance the threat to unborn children is likely to cause even greater concern and overreaction.
The opportunity for retailers of youth products, particularly at a time in our society when content is often the entry point on the path to purchase, is to step up as a resource of factual information for new and prospective parents. Proactively engaging with parents in a dialogue around this newest health scare could help position your store as a trusted resource for not only products but valuable information.
It could also reduce the potential for mass over-reaction and miscommunication around a disease that, while frightening in its potential consequences, can be successfully mitigated through education and appropriate precautionary steps.
This could be something that's good for your business and also good for your community.