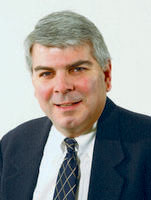 U.S. government appears to step up antidumping duty enforcement
August 23, 2017
In a recent blog I wrote about the issue of antidumping duty collection as addressed by two industry customs and compliance experts who spoke about antidumping enforcement at the June 2017 Logistics Symposium.
The experts, Steve Fodor, of Customs Services & Solutions, and Venetia Huffman, of CV International, predicted that U.S. Customs and Border Protection will increase its efforts to collect duties on a variety of products, including wooden bedroom from China and uncovered innerspring units from China, Vietnam and South Africa.
Their predictions are already starting to come true.
In mid-August, a year after authority began for investigating under the Enforce and Protect Act, Customs and Border Protection announced that it already completed an investigation that found wire hangers were being transshipped from China to Thailand to evade antidumping duties.
In addition, Customs has reason to believe that wire hangers also are being transshipped through Malaysia en route to the U.S. market, as no production has been found to occur at the Malaysia shipping points. A final determination based on that investigation is expected to be completed next March.
All this occurred in the midst of another investigation, this one focusing on wooden bedroom furniture from China. While Customs has not revealed any specifics, it confirmed it is investigating an importer of wooden bedroom furniture that failed to report the goods as being subject to the antidumping order, a case that Customs also has identified as evasion of duties. A March 2018 final determination is also expected in that case.
This should put other bedroom importers on notice that they could soon be under the microscope. While most importers are likely abiding by the law, this and future investigations could turn up further duty evaders in the category.
"Since EAPA has come into force last August, CBP has initiated 14 investigations and begun collaboration with other government agencies and foreign governments to strengthen our enforcement through the course of these investigations," CBP said in a statement. "EAPA investigations present CBP with new tools to investigate evasion and protect the revenue, while also providing an opportunity to partner with other governments and government agencies to expand CBP's investigative capabilities."